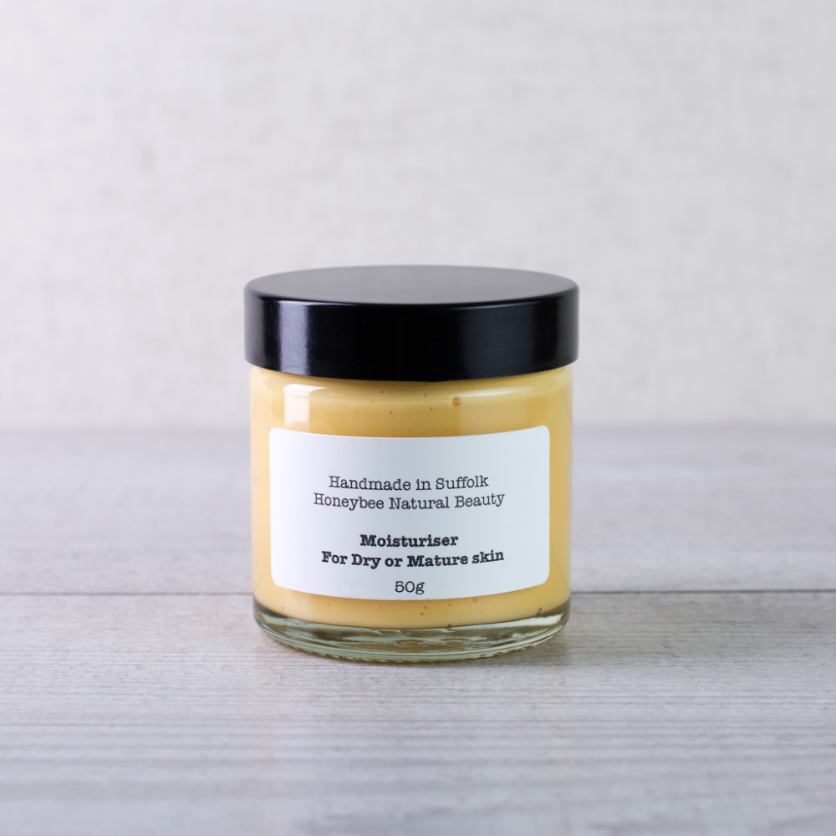 Facial Moisturisers
Beautiful, luxurious moisturisers made from the finest natural plant oils and essential oils.
Our moisturisers are light and effective and are quickly absorbed into the skin, so make-up can be applied immediately after.
Mature/sensitive skin


Neroli & Frankincense


A Vitamin rich cream, which Includes:

Aloe Vera extract - Stimulates epidermal growth

Peach Kernel oil - leaves the skin smooth and supple

Macadamia nut oil - easily absorbed into the skin; helps retain moisture

Vitamin E - antioxidant, healing and stimulates cell renewal

Vitamin A - excellent for dry and mature skin

Sea Buckthorn extract - promotes cell rejuvenation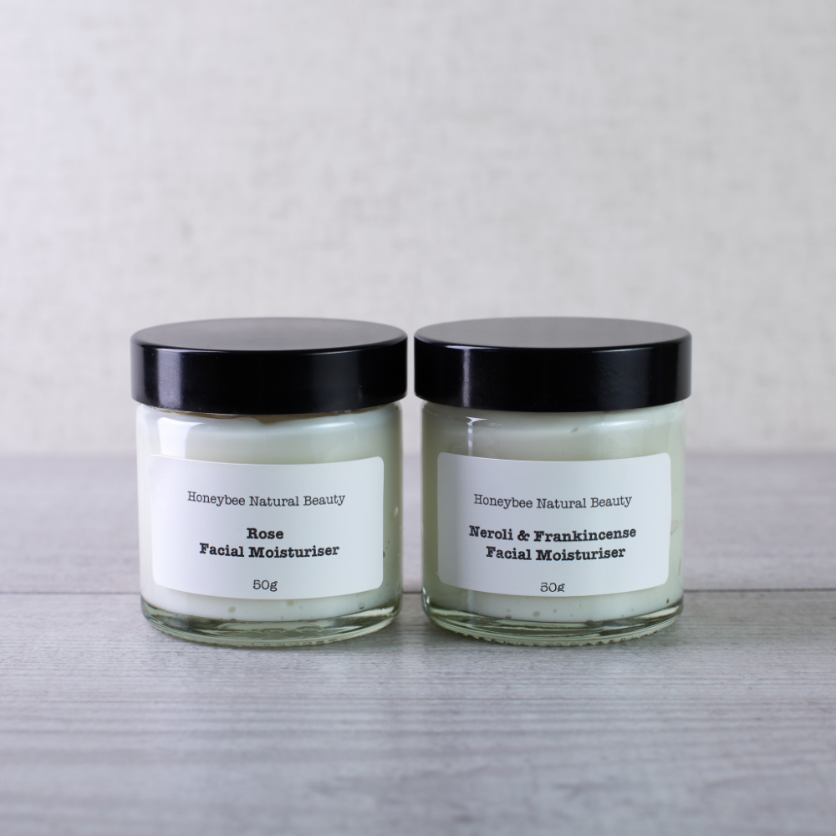 Facial Moisturiser50g £17.50
Choose from:
Rose

Neroli and Frankincense
A delicious cream to nourish and soften the skin.
Includes:
Peach Kernel nut oil - good for sensitive skin, easily absorbed and improves elasticity of the skin
Rosehip oil – one of the best anti wrinkle oils. A good source of omegas 3 and 6. Improves elasticity
Macadamia nut oil - helps skin retain moisture
Thistle oil - A thin, dry oil which is easily absorbed into the skin. A rich source of Omega 3 & 6 fatty acids. Helps reduce the size of pores
Vitamin E - antioxidant, healing, stimulates cell renewal
Cocoa butter - softening
Flower extracts –to firm and smoothe the skin
Asparagus and soya bean extracts – to hold in moisture
All moisturisers scented with essential oils