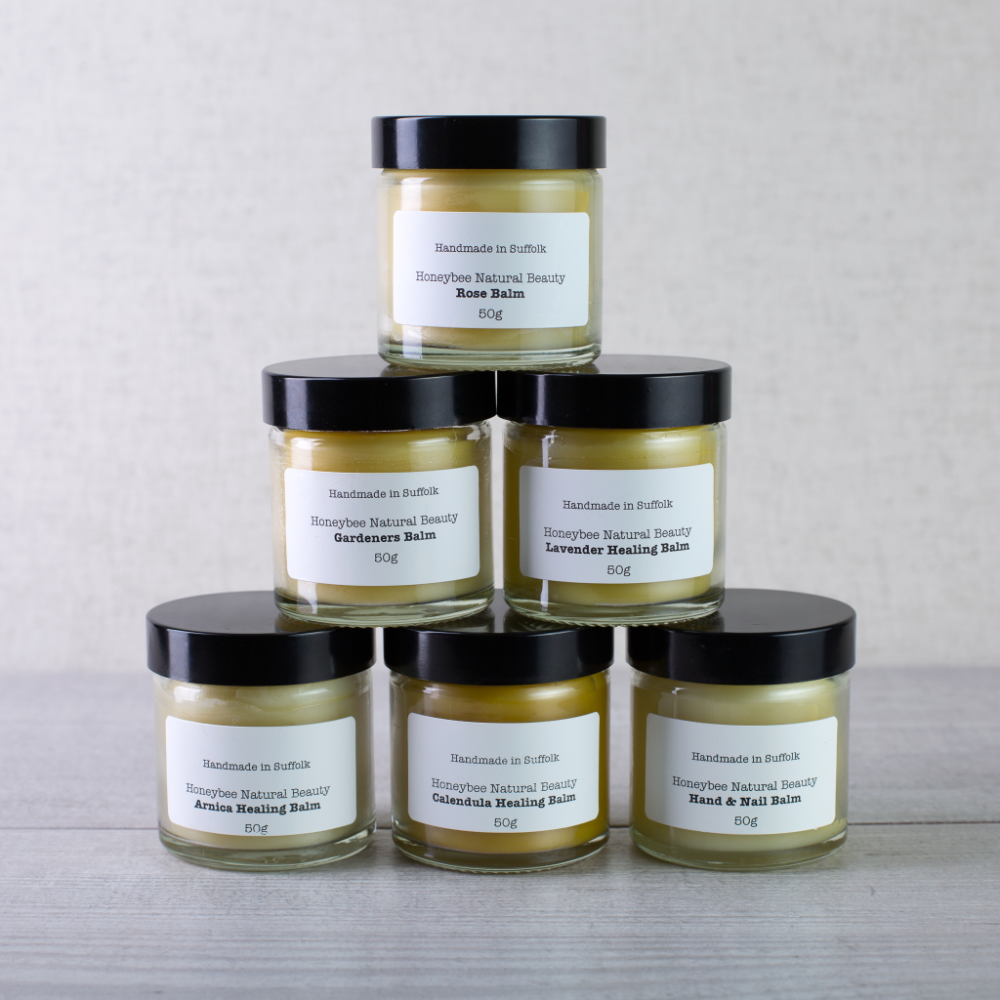 Balms
Natural and nourishing skincare treatments that will protect and improve the condition of your skin.

Our balms can be used throughout the day, but work best when applied and left overnight.

We have several to choose from, but our most popular choice is the Gardener's balm, perfect for those who suffer from extremely dry skin.

All our Balms include:
Olive Oil
Crambe Seed Oil
Calendula Oil
Beeswax
Essential oils
and

Natural Vitamin E
Foot Balm
50g £9.50
With Tea Tree, Peppermint and Lavender essential oils. Antiseptic and anti-fungal.
Hand & Nail Balm

50g £9.50
With Neroli and Sweet Orange essential oils.
Gardeners Balm
50g £9.50
With finely ground pumice and Rosemary, Lavender and Peppermint essential Oils
Lavender Balm

with Lavender essential Oils - great for burns.
Use on hands at night - softening and will help you to get to sleep

50g £9.50
Rose Balm

With rose geranium essential Oil - just because it smells gorgeous!

50g £9.50
Calendula Healing Balm

Apply to cuts, bites and abrasions; scars (old and new)
with Tagetes essential Oil
50g £9.50


Product info here
Arnica Balm
50g £9.50

Not just for bruises - good for arthritis prone joints
with Rosemary essential Oil